Email marketing is the most effective digital marketing strategy used to promote products and services. Whether you're…
one of those new + cool influencers

a content creator

learning how to be a service provider online

etsy or shopify storeowner

Or just have an idea for something you think might sell
…It's a great way for businesses to reach current and potential customers.

But if you're just starting out in email marketing? Understanding what it is and how it works can be overwhelming. But don't sweat it. I've put together an overview of email marketing for beginners.
Read on!
The textbook definition of email marketing tells you that it involves sending emails to potential customers (or existing customers) with the intention of getting them to make either their first or additional purchase. 
But there's a much bigger picture that many businesses miss! And it can lead you to no sales at all. Relationship and community building is vital to developing an email marketing strategy that works. I dive deeper into this in Let's Get Real About Marketing With Email.
5 Major Benefits of Email Marketing
Okay, so let's talk about the benefits of email marketing. Of course…it can make you sales. But it goes way deeper than that, babe.
Not only is email marketing cost effective and incredibly easy to measure, you can also tailor and automate your campaigns, making them more relevant than ever before. 
Here's the kicker though, the ROI or return on investment is more exciting than *NSYNC reuniting for the Trolls movie in 2023!
Facebook ads got nothing on email! 
Email marketing is one of the most cost-effective methods of marketing available. Year after year, surveys show that for every dollar you spend with email marketing, you can expect $30-40 in return. 
Cheaper than traditional methods like… 
direct mail

print advertising

sponsorships

and even pay-per-click advertising
…you get to engage your audience, generate leads, create brand awareness, and build relationships with customers. 
How ya like dem apples?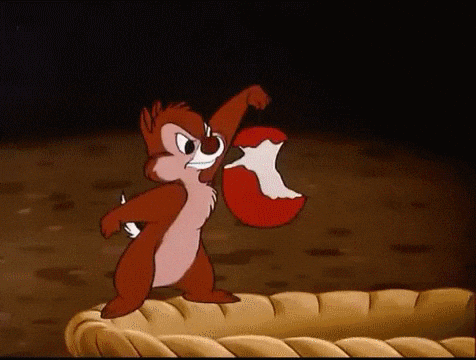 It's really simple (and pretty darn easy) to measure the success of your campaigns and make improvements where necessary.

Track the results of your email campaigns easily using analytics tools within your email service provider. Yep! Most everything you need to understand whether or not your email marketing is working is available within the tool you use to send emails. 
Gotta love simple marketing.
Of course, as you grow and understand more, you can add external tools like Google Analytics and Facebook Pixels to really hone in and blow that "for every $1 you spend, get $40 in return" statistic out of the water!
Who doesn't like a tailor made experience?
With email marketing, send highly targeted messages to potential and existing customers. Depending on your email service provider (the software you choose to collect your email address leads and send mass emails through), it's usually a pretty simple tech to set up.
You can segment your email list into different target groups and send them tailored emails that are more likely to be successful.
For example, I have an email list full of people who want to learn about email marketing. 
Pretty broad, right?
But this week, I've brought someone in to teach specifically about building an email list when you're an author. So I'm only sending emails to people who have identified themselves as writers in a previous email.
Automated campaigns can send emails based on customer behavior. This can help you create a more personalized experience for them, not to mention it allows you to spend more time in other areas of your business.
Let's use that same author's example from the section above.
Now that I've run a "live" version of a training for authors…I can take all the emails I wrote and the recording of the workshop I hosted and set up what is called an evergreen campaign.
One where I get new leads to indicate what type of business they have. And for anyone who marks themselves as an "author"…I can send them into an automation (using those emails I've already written) that sells them the workshop. 
This can now run on autopilot.
High ROI or Return on Investment
Common Email Marketing Mistakes
Avoid common email marketing mistakes by first understanding them. Let's take a look at what some of those potential faux pas are.
Opening the Email Flood Gates
Have you ever signed up for a newsletter or waitlist and suddenly you're bombarded with multiple emails on a daily basis? How quickly did you pull a Justin Timberlake and say bye bye bye to that list?
It can be tempting to send emails every day, especially if you have something exciting to share with your audience. However, doing this all the time AND ESPECIALLY IF YOU HAVEN'T WARNED THEM can cause people to become overwhelmed and stop opening your emails or even unsubscribe from them.
Now…I'm not saying daily emails aren't something you should do. But I do challenge you to think about your ideal customer and what they actually need from you in order to eventually purchase. At the very least, just tell people when they first join your list that you're going to be sending daily emails. It's always important to set expectations.
Treating Subscribers Like a Number
Another mistake is not personalizing emails when you send something to your mailing list. People want to feel like they're getting something tailored specifically for them. Use customer data such as name or location to create personalized subject lines and content in order to increase engagement rates.
Even speaking like you're writing to one person and avoiding phrases like "you all" and "everyone that gets this email…" is going to help make your emails feel more personable. 
(Kinda like when you're watching a YouTube video and the creator says "hey guys!" and you're like "I'm literally watching this in my bedroom. I'm the only person here. Who are they talking to?" hahaha)
Optimizing Emails for Mobile
Don't forget about mobile-friendly design when crafting emails! After all, most people check their inboxes on their phones. I consider it an essential that your message looks good on smaller screens…not just laptops and desktops. 
To optimize emails for mobile devices, use larger fonts, single column layouts, and buttons instead of text links for clickable elements.
Factors in Picking an Email Service Provider
Researching different email service providers like MailChimp, MailerLite, ConvertKit, is worse than trying to name your baby! I'm sure you're on information overload. Lemme share a few factors to consider before picking one.
But when in doubt? Know this:
Pick out 3. Go to YouTube. Set a timer for 20 minutes. Search YouTube for reviews of the 3 email service providers you just picked out. Watch the videos. When the timer is done? Go with your gut.
Cost is usually the biggest factor when deciding on an email platform, especially for small businesses that are just getting into the email marketing game. Spend a few minutes research the pricing plans of each platform, as some may offer free options or discounts for signing up with them.
Side note: Lots of email platforms also offer affiliate programs to their users. So always ask your favorite email marketer for their affiliate link before you purchase. #shamelessplug #dmmeforlink #convertkitgirly
Not all email service providers are created equal when it comes to business types. Some platforms specialize in e-commerce businesses, while others are great for content creators. When you visit the websites of the platforms you're interested in, see who they are primarily marketing to.
Listen! Review all the features and benefits that each email service provider offers. I don't say that because I want you to choose the email service provider (ESP) with the most bells and whistles. I say that so you get what you need and avoid the stuff that confuses you. 
Because if you log in and you're confused? Chances are you won't even start emailing in the first place.

Remember, you can always upgrade plans in the future too. The main thing is the platform is inline with your needs and budget.
Don't overlook this as a beginner to email marketing. It's sooo important to look into customer service and support provided by the company behind your chosen platform – this will come in handy if something goes wrong or if you have any questions during setup or usage of the service. 
I use ConvertKit and their chat is always available. 
All these things should be taken into consideration when deciding on an email platform that's right for your business.
Learn more about email marketing tools for beginners.
Building Brand Awareness Through Email
When it comes to Amazon or Etsy, users visit with the intent to buy. Unfortunately, the majority of businesses (like yours and mine!!) aren't like that. 
People go to your website to learn more about the business or brand so that they can make a purchasing decision later. 
Next time you launch a product or service and you don't see the immediate results you're looking for, keep this in mind – people don't buy when you sell, they buy when they're ready.
So, unlike being a gigantic marketplace like Amazon, where people just go when they're ready, we need to collect emails to market to. That way we are top of mind when people are ready to purchase.
Creating brand awareness is a key part of any successful marketing campaign. It's about getting people interested in your product or service and ultimately taking them on the journey to become customers. To do this, you need to make sure your email campaigns have the right message, add value, and reach the right audience.
Like a birthday present, let's wrap this up. 
Remember:
#1– Email marketing might seem like it's just sending emails to try to get people to buy. But there's a much bigger picture. And it can lead you to no sales at all. But just because you're a beginner at this email thing, doesn't mean you can't get it right…right off the bat.
Relationship and community building is vital to developing an email marketing strategy that works.
#2– While there are five major benefits to email marketing, they boil down to this: RETURN ON INVESTMENT. 
#3–There are lots of factors to consider when picking your email service provider. But remember, you don't need every bell and whistle. It's more important to choose something that you understand so that you actually start email marketing.
#4–People don't buy when you sell. They buy when they're ready. That's why email marketing is so important. It builds you brand awareness and keeps your business top of mind so when your potential customer is ready to convert to a real customer, you'll be there for them.
Get started with the basic emails you need by grabbing my Mega Swipe File that includes an entire welcome sequence, three newsletter templates, and 52 subject lines. All for free right here.